Cornbread, I'd never really even heard of it until I met my husband 12 years ago. Cornbread is not that common here in NZ, in fact now that I think about it, I don't think I've ever eaten it in any home in NZ except my own.
Chilli and cornbread are usually partnered together in our house. The cornbread so complimentary with it's slight sweetness to off set the spice of the chilli. I have a number of cornbread recipes, this is the most simple and it's also the one I find myself turning to the most often.
There are cornbreads that are soft and mushy or others dense and filled with a mix of jalapeos, green onions and corn kernels. Steamed, baked fried, made with buttermilk or lard, cooked into a hoecake, baked in corn shaped moulds or muffin pans there are an infinite number of variations. Apparently there is even a cornbread festival in Tennessee!
I do want to share a recipe for a wonderful blue cornbread that I have too, but this yellow cornmeal one is just hard to pass by, fast to make, light and sweet, a great everyday recipe. Ryan actually made this particular one - both my big kids know how to whip this up in a minute flat. Kiwis if you have never had chilli and cornbread before - you are missing out on a great classic combo - give it a try!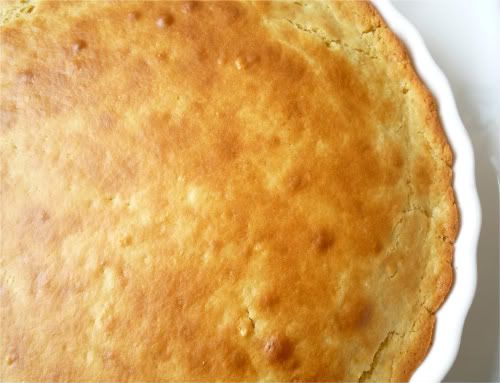 Simple Yellow Cornbread
This serves 6 people comfortably or 4 hungry people in our house.
Note for New Zealanders: cornmeal is not cornflour - you will find yellow cornmeal with the healthfoods in the supermarket generally.
Preheat oven to 180C/350F
1 cup of fine yellow cornmeal
1 cup of plain flour
1 Tblspn of baking powder
1 large egg
1 cup of milk (any kind - I usually use whole milk)
3 Tblspns of raw sugar
1/4 cup of vegetable oil
Mix your dry ingredients in a bowl and whisk together to blend.
Add in the egg, milk and oil and stir briskly until there are no lumps.
Pour into a dish and bake for roughly 15-20 minutes until risen and golden on the top. It might crack a little, this is perfectly normal.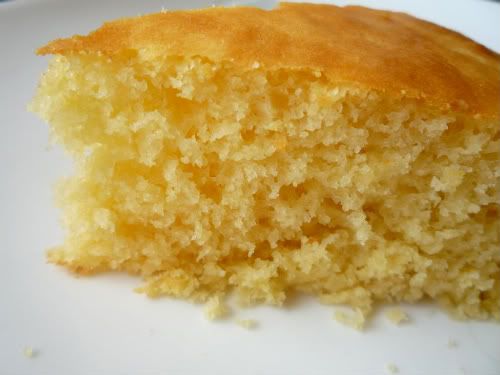 Cut into generous wedges and serve still warm alongside chilli. I love to cut mine in half, butter it and then dollop chilli on the top, the mouthfuls of spicy chilli, sweet cornbread and salty butter… wonderful!