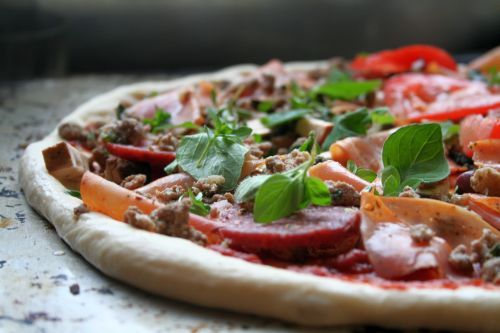 I love making homemade pizza. When my youngest son turned nine recently we did a make your own pizza party. It was really interesting to see what the kids picked from all the toppings for their pizzas. Some were more adventurous than others.
The first time I made homemade pizza my oldest son said in a very shocked tone.
"I didn't know you could make pizza?! I thought you could only get it from the shop!"
I've tried lots of dough recipes over the years and this one seems to be the one I keep revisiting. It makes enough for three medium pizzas, two large or four small pizzas.
I'm not going to tell you what kind of toppings to put on your pizza, we all have our favourites. Often I end up making pizzas half and half so that everyone's likes are catered too.
Pizza Hints
I do think having a pizza stone or a plain terracotta tile to put under your pizza makes a big difference to the base and how crisp it is. I put a pizza stone under my oven tray - since my pizza is typically a little larger than my pizza stone.
When you pat out your dough use a little oil on your surface rather than flour and oil your hands rather than flour them.
Work from the centre out in a pushing motion (unless you are amazing at tossing pizza dough!) rather than rolling it. Hands are the better tool here.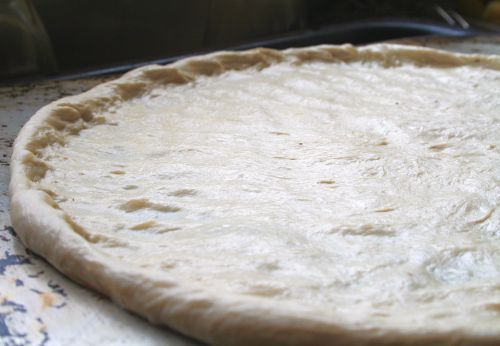 Remember when you are placing your toppings that they will shrink down a bit.
Use good quality ingredients it makes a difference.
Invest in a pizza wheel - they make cutting a pizza so much easier!
Pizza Dough
Preheat your oven and your pizza stone to 220C/425 when you start to make your dough.
In a large bowl place the following
3 1/2 cups of flour
2 tspns instant yeast
1 1/2 cups of warm water
1 Tblspn Olive oil.
1/2 tspn sugar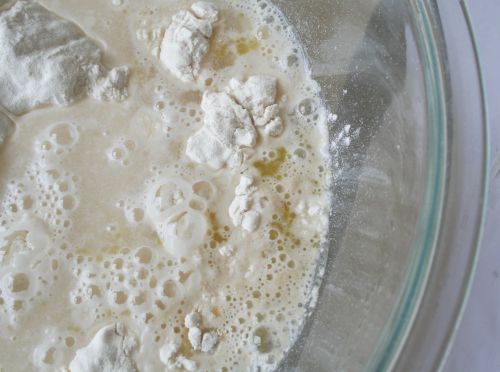 Mix all these together with a knife. You should have a sticky ball of dough.
Knead for a couple of minutes just to bring together. If you find your dough is too sticky add a little flour to the counter top.
Place your dough back in the bowl, oil it lightly with a little olive oil and put in a warm place with the bowl covered in a cloth until roughly doubled in size - this is normally about an hour.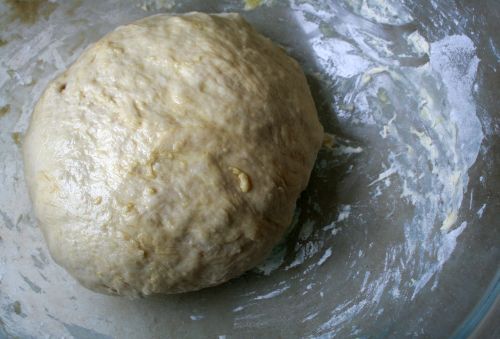 Turn out of the bowl and on to a lightly oiled surface. Divide as required and push into shape.
Start placing your toppings.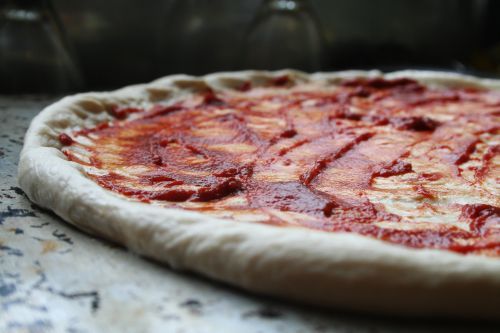 Bake for roughly 15 minutes at 220C/425F on your pizza stone or on your tray placed on your pizza stone. Your toppings should be bubbling and your base well cooked.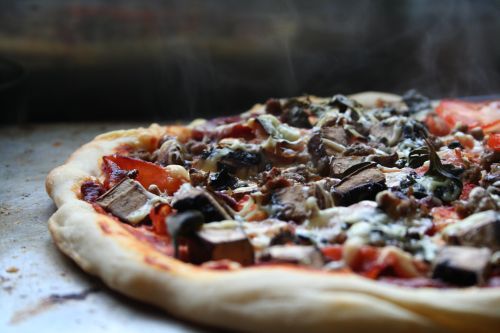 You will get so fast at making this people will think you've ordered a delivery - except it will taste so much better.