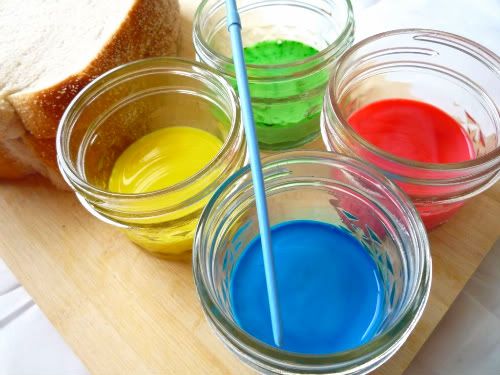 It's been a while since I've done a kids in the kitchen post, so for all you mums and dads out there here is a quick and fun idea. If you have trouble getting your kids to eat breakfast this might be your answer! It's so easy and yet the result is such fun.
You can combine art with cooking and hopefully follow it with consumption of the creation.
Isaac jumped at the chance to make this, these days it seems a little more difficult to get him into the kitchen since he's getting terribly grown up at five and a half - gotta make sure you mention the half.
It also seems though, that adults like to do this too. I could not resist having a go myself and Kit moseyed into the kitchen to make his own toast masterpiece.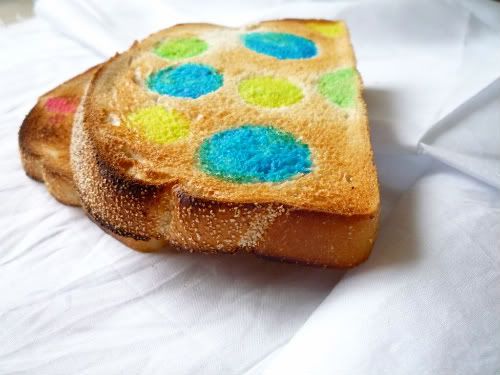 Milk Painted Toast
White toast sliced bread
milk
food colourings
paint brush
Pour a small amount of milk into a container and add food colouring for your desired shades.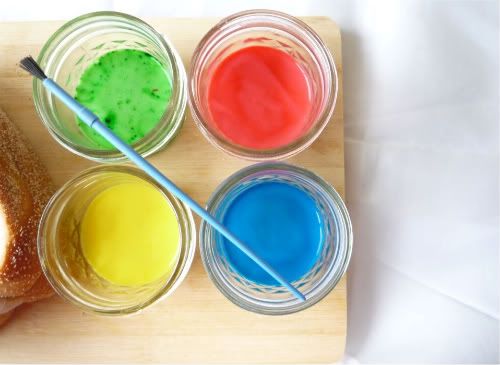 Paint on to white bread and toast in the toaster.

Eat.
You really cannot get any easier than that! Remember to have some fun in the kitchen with your kids, it's a fantastic learning opportunity in so many ways. Painted toast is obviously just a little now and then treat and a little frivolity and not something I would recommend for a daily breakfast (for those of you worried about the food colouring). You can use natural colourings if you wish, although be aware that it may impart the flavour to the toast.
Tip from Isaac: Don't paint too much milk on or your bread will get wet and fall to bits.